World Poetry Day: celebrate your favorite Alice in Wonderland poem!
21 March 2019
Today is World Poetry Day. As the 'Alice' stories are full of poems, we have many to choose from.
Did you know the 'Mouse's tail' poem was different in the original version of the story? In Alice's Adventures in Wonderland, the Mouse promises Alice to explain why he dislikes cats and dogs, but doesn't actually do that. In the original poem we do learn why!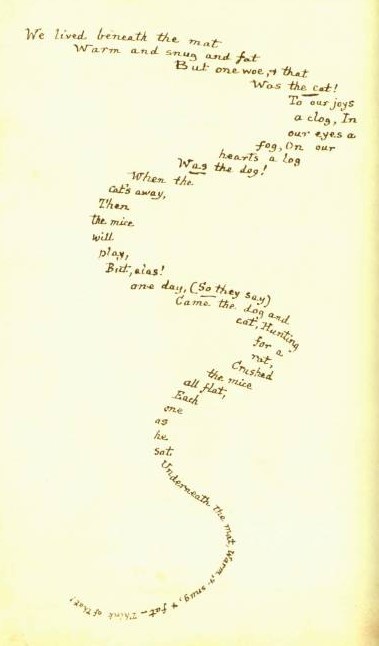 And then there is of course the famous 'Jabberwocky' poem. It also used to be different from the version we are now familiar with.

Although Humpty Dumpty explains many of the strange words to us, Carroll has explained even more. According to the author, 'uffish thought' suggests a state of mind when the voice is 'gruffish', the manner 'roughish', and the temper 'huffish'!
You can check out the origins of all poems from "Alice's Adventures in Wonderland" and "Through the Looking Glass and what Alice found there" on my site.
Which is your favorite poem?